We've had a fabulous week in Nanning with our friends, and now it's off to Vietnam and Laos for the adventure of a lifetime! Because of our time constraints, we'll be hitting Central Laos and Northern Vietnam and won't be able to do the rest of these countries. I'll share our rough itinerary and if I have a chance to update it along the way, I will. We're doing it on the cheap, so I'll include some price info for those who are interested. Of course, it can be done cheaper, if you have all the time in the world, and unfortunately for us, we don't!
First step: Getting our Vietnam visas. We got double entry and had to wait two days for pickup in Nanning, 500 yuan ($77) a piece.
Saturday, June 18: Soft overnight sleeper train from Nanning to Hanoi. Tickets were 228 yuan ($35), and supposedly we'll be be woken up in the middle of the night at the border. Not looking forward to that, but with friends, the journey is less arduous, for sure.
Sunday, June 19: Arrive Hanoi, spend a day and a night in the city.
Monday, June 20-June 24: Fly from Hanoi to Luang Prabang, Laos, and spend the next four days in Laos. We found roundtrip tickets on Vietnam Airlines for $300 a piece, which seems pricey, but was a lot better than the going rates we saw (it's not even worth posting how much money this is in Vietnamese dong since they have the most inflated currency in the world!). We also read in guidebooks that booking flights from within Vietnam would be more expensive. The idea here is to make the most of Laos, and then backtrack. We're looking forward to checking out Luang Prabang, perhaps doing a slow boat tour, and some hiking.
June 24-28: Arrive back in Hanoi in the afternoon, and spend another half day nearby. We're hoping to book a cruise on Halong Bay for the next 1-2 nights, which we've heard great things about. This is the boat we're looking at.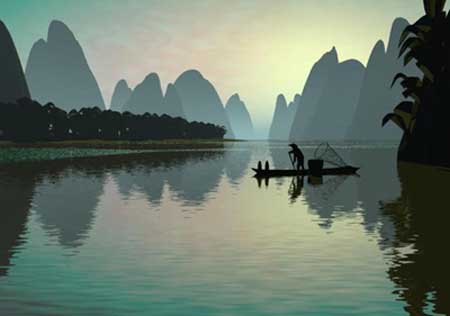 June 28-29: Overnight train back to Nanning. Total travel from Nanning: $447. We'll let you know if it's worth it!